Main Content
Want to challenge yourself?
Join our adventures with a purpose
We are a Not for Profit Organisation trying to make our planet a better place, one adventure at a time. You will learn new skills, explore, help science, campaign for a cause, inspire and take action with like minded people!
PROUD TO WORK WITH YOU GUYS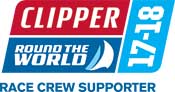 FOLLOW THE FOR PURPOSE ADVENTURES JOURNEY
We send a regular email with updates on our journey to create and curate adventures for you.
We will not share your email. 100%